Now that Snowmageddon has turned to Slushmageddon, I'm officially over winter.
I'm counting down the 43 days until the Spring equinox and the new season arrives. We all know, it'll still be too cold to ditch the jackets and scarves for skirts and sandals, but I can daydream, can't I?
If I could, I'd trade in my puffy coat and Hunter wellies for these right now. What spring pieces are you loving?
Anthropologie
Crochet Caricature Blouse – $132.00
Urban Outfitters
Pins and Needles Linen Chiffon Blouse – $49.00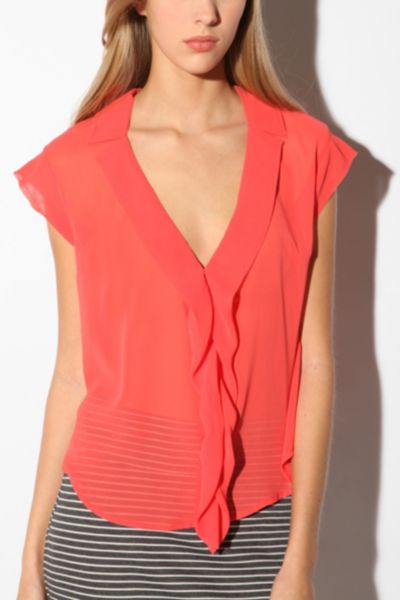 Myne LA
Zain Tank with Shelly Skirt
Nordstrom
Bailey 44 "Gyro" Jacket – $187.00
Bloomingdale's
Tucker Striped Silk Dress – $325.00
Anthropologie
Strawberry Cheesecake Necklace – $48.00
Piperlime
Calvin Klein Parish – $148.00